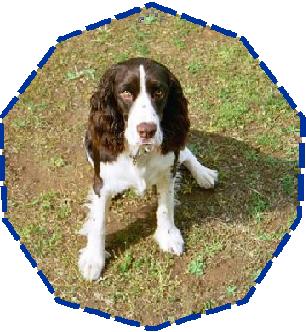 This is Topher! He is my first springer and my pride and joy. This boy is involved a bunch and has already broken some of the springer records. We are ready to get more active as he reaches a year old.
Topher is the first english springer spaniel in a Skyhoundz Disc Dog event. Our first even was April 26, where we just goofed off. It was a learning expierence for both of us. We went to the Disc Dog Regionals the 17th of May and did even better! We were only entered in Woman's Freestyle but will be sure to enter distance as his focus grows.
CLICK HERE
for more about Topher's frisbee career and learn some neat tips and tricks.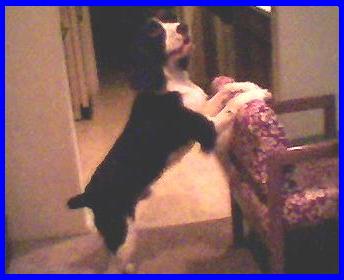 Topher has been bumped up and will be my juniors dog. I will also have Bailey in there at times for a "just in case".